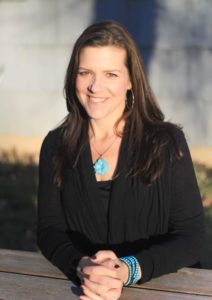 I am an Energy Alchemist, Holistic Mystic, and Soul Psychic guiding you to remember your magic and how to use it to create your amazing life. 
I work with clients who have a deep desire for evolution and to be living their lives fully, powerfully, and authentically.
I believed for a long time the capacity for happiness and love was outside of me.  If I only had the perfect relationship, job, car, income then….. After many years of healing, the true path to happiness and love has been revealed to me…
You are meant to have what you want, to feel how you want to feel, and to express who you are. You are the most important thing in your life.  
Whether it be your business, your home, a job, a relationship… if it's meant for you, it will be there on the other side.   You're meant to live happy, free, and abundant.  Most of the time the only thing in your way is you. Self Love is where it's at.
"Your task is not to seek for love, but merely to seek and find all the barriers within yourself that you have built against it." ~ Rumi
Developing a relationship with yourself is the key to creating change in your life – quickly. 
It takes courage, passion and determination to heal and release anything not in alignment with your deepest desires. You're worth it! If it's in your heart, it's meant for you to experience.
If you're ready to clear your path to happy, I'd be honored to be your guide.
---
For those interested in the technical and experiential aspects of my training background:
In 2004 I studied  Energy Medicine at the Institute of Healing Arts and Sciences in Bloomfield, CT. 
In 2005 I attained my Reiki Mastership in Usui and Shamballa Reiki from Healing through Spirit in Rehoboth, MA.
In 2008 I received certification as a Holistic Health from the Institute of Integrative Nutrition in NYC. 
In 2013 I began trauma specific training and became a Level 2 Emotional Freedom Technique (EFT) Practitioner. I am registered practitioner on the Tapping Solution website. 
I am certified through the American Association of Drugless Practitioners and registered with AAMET International (Association for the Advancement of Meridian Energy Techniques).