Reclaimed fragments of herself and feeling empowered.


---
Renewed trust in herself, trust in life, and back in touch with her own inner magic.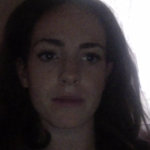 Video testimonial from Hannah. 
In our work together Hannah boldly faced what was in her way of becoming clear about what she desires to do in her work and how she is here to express herself.   Click here for video
Hannah, NYC
---
Intuitively Identified Deeper Health Issues & Helped Improved Healing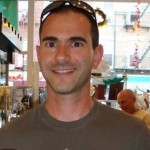 "For the past three years I wondered about Reiki and its healing abilities.   Hearing a close friend tell me how powerful it was intrigued me, I was curious  to find out more. Unfortunately in the past nineteen months, I have been suffering from many issues due to antibiotics ruining my stomach and more…  I have been seeing many Doctors, an Acupuncturist, and most recently a Naturopath. The Naturopath was helping the most, conventional Doctors dismissed the fact  that meds could have caused my issues, or didn't know what to do with tests or even interpret the test results. 
I then went to see Kelly Ann for some Reiki, in hopes that we would find something.  Right around this time, I had also just lost my best friend, I was a mess!
I honestly had no idea what to expect, Kelly Ann immediately had me sit, talk, and open up.  She listened, and gave me a few pointers that I still continue to implement.  One of which was to think positive, don't hem and haw over the bad.  Another was to imagine how I used to feel a few years ago, that was very helpful in my opinion.  And stop waiting for a good day to enjoy life, get out there and live in the moment!  That was huge…
During the session, I felt very relaxed, I kept believing that something positive would come from this…  And it did.  Kelly Ann mentioned a few things; She saw my best friend next to me, by my side, as my Guardian… He is there to give me support, and that meant a lot to me as I have had so many signs that its hard to dismiss them.  Another was her suggestion to take MSM to help my joints, and the last was her suggesting me to look into my gallbladder.
Since these two sessions, I have been feeling better and better, thinking more and more positive… I have been taking the MSM, I have my Guardian by my side.  And most recently I had some tests done with my Naturopath, and was asked "Did you have your gallbladder removed when you were younger??"  I was floored!  We found some issues with the gallbladder and are working on supplementing it to get it working properly again.
I cannot recommend Kelly enough, for anyone that wants to heal and feel better."
Dan Lombardi
Florida, USA
https://www.facebook.com/GoPrimal4Life
---
"My Entire Life is in the Vibration of Love!"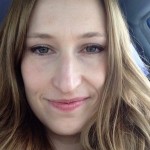 "Kelly Ann I can't thank you enough for your incredible work.  Before working with you and your program I felt a neediness around love and had a very hard time being alone.  And I couldn't attract the type of guy that I really wanted to be with.  Dating was a very frustrating and exhausting experience filled with a lot of disappointment.You helped me see WHY I was not attracting the love that I wanted and helped me on the journey of becoming the person who CAN attract amazing love into my life. 
I no longer feel lonely and needy around love, I feel love ALL of the time, no matter who's around or even if I am alone. And I am amazed at who I've attracted into my life!  I couldn't have done this without you as you could see what I couldn't and explain things in a way that I really GOT.
You are amazing and I want everyone who is struggling and single to know about you and how you can transform their love life!"
Fia-Lynn Crandall
Canada
www.FearlessFaith.ca
---
"The Healing Work We Did Shifted All Areas of My Life"
"When I started working with Kelly Ann, I had a multitude of limiting beliefs, lack of confidence and fears holding me back in my relationships and in my career. Through our work together, I have shed all those negatives and have more clarity and confidence in my personal and professional life. My relationships have deepened and I am showing up more powerfully in my business. Kelly Ann is a great listener and her intuitive guidance has quickly shed light on what was really holding me back. She provides powerful, practical recommendations that make sense and create permanent shifts.
The healing work we've done together has shifted all areas of my life. I owe much of my success and growth in my most transformational year to the direction, support and encouragement that Kelly Ann provided me!"
Lisa Sugrue
Connecticut
---
"I'm Now Living My Best Life"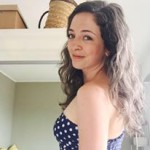 "Working with Kelly Ann fell into my lap. There have been so many fabulous  teachers in my life. I see that now. I see them every day, even in many moments  in a single day. But it was in working with Kelly Ann that drove this point  home. It's funny that one of my greatest lessons is that every moment is a lesson. Not in the school sucks kind-of way and why do I have to learn. But in the miraculous, I get to live my best life because I SEE the lessons and I have  the support I need, at all times.
Her program was like a Masters degree in my self, in my healing, in my capabilities to shift and manifest. It's been the gift to myself that keeps on giving. I only have to sit for a minute to feel the rush and reflection on the abundance of ways Kelly Ann has supported me on my path. Through the doubt, fear, to this beautiful present moment I am so grateful to Kelly Ann for her loving presence, her wisdom, insight and ability to really see me and in turn teach me to see myself."
Catie A
Rhode Island
---
"I'm Broke Through My Limiting Pattern For Good!"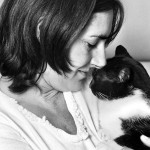 "Thank You, Kelly Ann! I am feeling more confident, clear, and inspired.  I now have the courage to take the steps I need to in order to bring into my life the Love I desire. If you've ever needed validation on your intuition, here it is! You've helped me see how my patterns keep repeating themselves and I'm so grateful to have found a solution to break these patterns for good!  You really understand me and that provides me such a comfort.  The support, insight, and practical tools you offer are essential for helping me stay in my power and have clarity in all areas of my life.  I know my life will never be the same!"
"My Life Opened Up in Ways I Didn't Expect"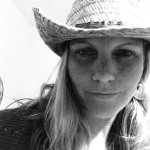 "There is so much change going on so fast in my life right now!  Since we spoke last a few things have dramatically shifted!  I have realized the job I am currently in does not suit me.  This clarity is pushing me towards doing things I truly desire to do.  I have decided to go back to school and get my Masters in teaching!! I realized that I have been holding myself back from this dream for a long time, mostly because I did not trust myself, and lacked the self confidence.  So, thank you for helping me recognize those pieces of myself and for helping me begin to move through a few of my blocks."
---
Life Changing Experience
"I worked with Kelly Ann for 6 months and received exactly what I needed and more!  Not only has my personal life improved, but my professional life is at an all-time high. 
I can't recommend her intuitive skills and coaching enough."

JB
---
"Uncovered Hidden Barriers and Attracting Love!"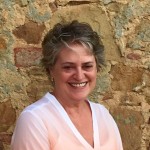 "I really thought I was open to a relationship but the fact that I wasn't even seeing available men much less attracting them was a sure sign that I was manifesting the lack of a relationship!
At this stage of my life, my 50's, I am quite sure that this is one of my life's lessons.  It doesn't make sense that the intent was for me to live this life without experiencing true love  Someone I am close to recommended Kelly Ann – said that her work is life changing!  I realized that I needed help on this journey and have received help since our very first call!
I am learning that in order to attract the love that I want, I need to first show that love and self care to myself.  I didn't even know how to do that.  I am becoming more open again and even in this short time there is proof of that all around me.  I am not holding myself back in communication and am not nearly as scared of a romantic relationship that I was just a short while ago.
I look forward to this adventure with Kelly Ann.  There isn't anything quite like having someone you can tell anything to that is supportive and encouraging while still asking questions that make you stop and wonder whether what you think is true really is true!

As a result of Kelly Ann's coaching, I really am opening to love – I can hardly wait to see what manifests!"
Deborah M
Canada
---
Journey of Healing to a Happier Life!
"Kelly Ann you are AMAZING!!!
Thank you so much for guiding and assisting me in my journey to a happier, healthier life. I am so grateful to you for all that I have been able to learn, the most important thing being to live life in the positive, not the negative. You have truly been a blessing in my life and I am so grateful to have had the chance to enrich my life through your healing."
Renee
---
Finally some clarity!

"Kelly Ann,
I really appreciated our time together. Thank you for listening, your input, and helping me find clarity. The reading was also very insightful."
Thanks again,
Marlena B
---
"The Caliber of Men I'm Attracting Changed!"



"I knew I had to change, set boundaries in place, follow some rules, stick to my "dealbreakers" etc. And things are looking up. Each time the date gets better! Since connecting with you and putting your guidance into practical use I have taken on an entirely different approach to dating and it has yielded AMAZING results!"
Sabrina
---