---
Are you justifying your LIMITATIONS? Making excuses for your VICTIM aspect of self?
You may not even know you're doing it until chaos erupts in your life experience or relationships.
Your limitations and victim story won't be super obvious – like something you're saying to yourself.
The shifts you're ready for go a bit deeper.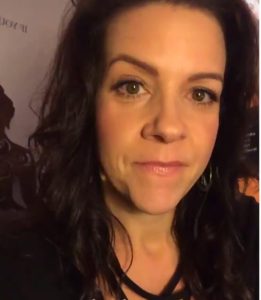 When you have hurt, pain or trauma in your past – this life, past life, ancestral trauma – you develop subconscious aspects of yourself to prevent yourself from feeling the pain again. It becomes your Shadow.
It operates on auto pilot.
Not only does the shadow aspects limit the anticipated PAIN you are afraid you may feel, they also limit the "good" parts of you.
These "good" parts you're working so hard to access – love, confidence, clarity, gifts, talents, empowerment, creation…
Because these aspects have been developed to "protect" you, they're hard to see them for yourself.
So, you project them on another. You project the limiting aspects so you can see them and clear them.
Even your projection is not easy to see!
You'll FEEL the emotions though. You'll feel – anger, hurt, insecurity, despair…
Under the feelings are your beliefs about life, yourself, love, money, etc. the aspect is attempting to protect – lack, abandonment, betrayal, unloveable, not worthy…
This all manifests in life experiences and in relationships.
Rather than blame the other person or the event, take a look at how you're feeling and what your belief is about the experience.
The opportunity you'll make available for yourself is integrating your shadow – a shift in perspective, to let go of what you've been holding on to, owning your truth, confidence, clarity, direction…
It is going to feel scary, hard, or vulnerable… Whatever feelings rise up are temporary compared to continuing to hold on to the pain and and all it's protective armor.
Once you integrate the shadow parts of you, more of what you've been seeking also comes into the light.
You feel freer, more empowered, clear, tunes in, on mission, creative…
You're the only one holding it all back. Life around you is guiding your way. You'll see – IF you are courageous enough to look.
Are you ready to explore these deeper aspects of yourself?
To integrate your shadow?
To tap into the more of you available?
You are the Medicine group course starts tomorrow – Thursday 11/1. Four weeks of Divine downloads and Soul channeled guidance.
You'll receive inner reflective prompts via posts, live transmissions, and my support available through the entire month.
You'll identify your shadow and aspects you've rejected and projected, integrate the pieces you've been seeking and step into your next level you.
Yeah, because when you integrate aspects of yourself, life shifts. It's easy for the personality to bring you back to what's familiar (past). Living in the new is what takes some guidance and support.
Be honest with yourself, haven't you gotten in your own way before?
If you are ready to break patterns and cycles that aren't serving you and you want tools and techniques of self awareness, integrating aspects, energy alchemy, emotional healing….and all else that comes through for you – Jump into this months group.
Register now to grab a 30 minute one on one session ($120 value – nearly your entire course investment!) with me where I'll identify the core issue in your biggest challenge and reset your vibration to where you say you want to be. There are 5 available now.
These sessions have been said to BLAST through years of stuckness and provide mind blowing CLARITY with forward momentum that carries through – beyond the session.
The work inside the group will continue to support your expansion.
Don't let your shadow decide.