First thing I want to remind you is – you are more powerful than you have been taught.  You are always participating in the manifestation of your experiences.
:: If you are experiencing something that does not feel good, it is guidance to look within yourself – something is not aligned with what is really true for you.
:: If you feel like everything is hard and you are suffering – you just might be resisting the very thing you are wanting to come into your life.
Here are three simple keys to manifesting and how to identify if you're in your own way.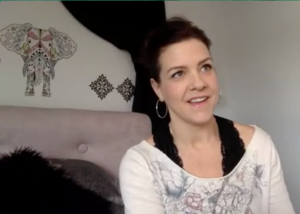 1. Get clear on your desires. What is is that you really want to experience?
Beliefs that keep clarity from arising:
I'm not worthy
I don't' deserve it
I can't have it or be it
What price will I have to pay?
I will be abandoned
I can't do better or have more than my family
2. Feel what it feels like to already be in the desired experience.
What keeps you from aligning to the vibrations:
Energetic walls – the belief systems you have carry energy
Distractions, chaos, drama
Focus and attention goes to the change happening outside of you
Inner programs of fear, patterns of protection within divert the energy
Subconscious programing to keep you inside patterns from family unit, society, ancestry, past lives
3. Let it go
Why it is a challenge to let go, trust, surrender, and allow:
The need to control all conditions
Fear of losing control to the changes in life
Determined it can only happen a specific way or not being open to other possibilities
Having a stronger belief in the impossibility of it
Some additional questions to ask yourself:
:: Are subconscious fears and buried beliefs the things manifesting my experience?
:: Do I have energetic blocks or programs running that keep me from what I really want?
:: Am I able to have faith, to trust, and to surrender – unconditionally?
:: Is there an underlying need for me to control everything?
You do not have a desire for something without the possibility of having it also existing.
It is about you choosing –
choosing your desires,
choosing yourself,
choosing what it takes to align,
choosing to let go,
choosing to allow,
choosing radical self love…
Not choosing is choosing.  You have more power than you've been taught.  Use it consciously and watch what happens in  your life.
oxox,