Being misunderstood has been one of my core wounds and life challenges. I remember a time, back in elementary school when some girls told another girl I had said something mean about her. I did not say what they said and nothing I could have said would change what the second girl thought.
I secretly hope she reads this, knows it is her, and learns I never said that terrible thing. I know it really doesn't matter but, damn – kids can be so mean.
Okay… back to my point in sharing…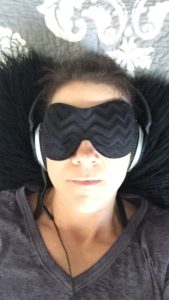 This pattern of being misunderstood has carried out through my life and relationships. It is a really hard place to be in – knowing your own truth and having another not believe you annnnd think negative things about you.
Before my awareness of what this pattern was really about, I easily fell into trying to get others to hear me out and believe my truth. That is frustrating on many levels and a dead end street – with a cliff at the end. Just don't go there.
After moving through many iterations of not being misunderstood, all the frustration, all the trying to fix outside of me, I now see all those times were really my lessons to own who I am. Own my beliefs, feelings, needs and desires – a key component in Radical Self Love.
Sure, the lessons came in some whacky, hard to deal with ways that don't appear related. But, the outcome is the same in every instance. For me to ground into MY TRUTH.
It all led me inside – radically self loving me. Choosing me – even when where I stand is outside the 'norm' and not doing what is expected.
Now, as I sit inside the work I do – energy medicine, metaphysical transformation, mindset healing, shifts in consciousness, quantum leaps in reality – I know I could not bring this work, my mission into the world worried about what others think.
A step in stopping the worry about what others think boils down to (IMO):
– people are going to believe whatever they choose to believe no matter what
– people are looking through their lens of reality and projecting their sh!t
– the people on your path are teachers helping you know your own truth
So, when life challenges happen, rather than look outside yourself ask…
* How do I feel about what is happening?
* What am I making this mean?
* What could I choose to think and feel instead?
You do have the power to create a change in your reality and experiences – no matter what the outside circumstances appear to be.
There is wisdom in your wound.
Rather than get locked into how it happened, why, who is doing it, etc – Look at what the circumstance is trying to bring forth from within you.
P.S. As we move into and through the holidays, it is easy to get pulled into the collective consciousness – mindset and energy.  I created a group program: Foundation for a F@ck Yeah New Year! Because your NOW creates your NEXT.  Details are inside this link.  We begin 12/17/2017.