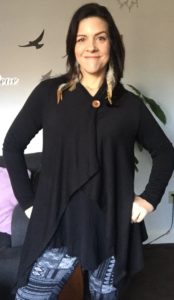 Kelly Ann is a modern day mystic who takes ancient wisdom, shamanic studies, Energy Medicine, modern psychology, and science and brings it all into grounded, practical application. She is a clairvoyant Guide opening the pathways and possibilities for one to come home to themselves.
After a life event led Kelly Ann to take a sharp turn off her path, she dove deep into metaphysical and alternative healing modalities. She intuitively knew there was something more, beyond the circumstances, for her to discover.
In her discovery, she freed herself emotionally, physically and energetically from limiting thought patterns stemmed from childhood trauma and conditioning.
Her deep, grounded Soul connection to the Divine supports her super power of defining the core internal block holding clients back from what they desire to experience and express through themselves.
From that awareness, she guides her clients to their new found freedom, deep connection to self, and feeling confident in living life as their fullest expression – with ease and play.
Kelly Ann works with Soulmate clients who have a deep desire for evolution, to be living their lives fully and feeling authentically themselves.
In her free time, you will find Kelly Ann reading a variety of personal development books at once, cooking, hiking, on a yoga mat, in sacred ceremony with friends, or dancing freely – her kitchen or on a dance floor.
Kelly Ann believes CHOICE is your greatest power. Clearing your way to clarity of choice is her gift. From there, so much is possible.
Kelly Ann's private practice offers International healing and consciousness courses available for individuals and groups.
She shares personal and divinely inspired stories through her writing and videos on social media and her blog.
---
For those interested in the technical and experiential aspects of Kelly Ann's training background: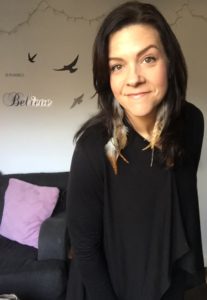 In 2004 I studied  Energy Medicine at the Institute of Healing Arts and Sciences in Bloomfield, CT. 
In 2005 I attained my Reiki Mastership in Usui and Shamballa Reiki from Healing through Spirit in Rehoboth, MA.
In 2008 I received certification as a Holistic Health from the Institute of Integrative Nutrition in NYC. 
In 2013 I began trauma specific training and became a Level 2 Emotional Freedom Technique (EFT) Practitioner. I am registered practitioner on the Tapping Solution website. 
I am certified through the American Association of Drugless Practitioners and registered with AAMET International (Association for the Advancement of Meridian Energy Techniques).
"Your task is not to seek for love, but merely to seek and find all the barriers within yourself that you have built against it." ~ Rumi