---
One on one and group sessions
All one on one and group sessions are available Internationally.
We meet over the phone from the comfort of your home.
---
WHAT ARE YOU MISSING OUT ON BY HOLDING YOURSELF BACK, HIDING OUT, DIMING YOUR SHINE?
Hey! Yeah, you – the one with all the magic, gifts, and talents inside.. You've been flying under the radar, hiding out.
Heads up – You are not going to be able to do that for much longer.
I bet you even feel it – the ache, the urge, the deep desire that there is more. There is more of what you have to share. You feel the energy of it but you hold back or are held back.
No more hiding. No more hovering. (you already know? click here)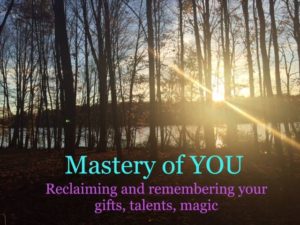 You have an impact that ripples out to others.
– Simply by being who you are and feeling fully integrated with all that you are.
You've needed to create survival mechanisms to get this far. But, you don't need them any more.
Now it is time to remember and reclaim.
When you do…Life flows much smoother, the support shows up, you're naturally in your element, you feel on purpose…
It is time –
* To surrender, trust, and get on your purpose
* To reclaim and set free the aspects of yourself holding the fears in place
* To share more of your gifts and who you are.
* To spread your magic through words, work, love, presence, being, healing, creating, sharing.
* To live authentically, fully expressive and freely YOU.
In this 15 day program you'll receive daily emails with:
Guided energy healing sessions.
A ritual to set free the pieces and parts of you holding the fear patterns and self sabotage cycles in place.
A guided meditation bringing you to reclaim Soul fragments that were taken from you or you subconsciously gave away.
Channeled prompts for inner reflection and journaling.
This work is based in energy. It is gentle powerful guide.
It is a journey in deepening your relationship with yourself and integrating your mind, body, and soul. When aligned, all your power centers are working in symphony and your energy is vibrating at the frequency you're next ready to experience.
You are tuned into and Masterful of your energy, gifts, and empowerment. In that space you experience your alignment with all that is a match.
Experience self trust, letting go of control – yet masterful at co-creating, feel confident, at ease, in flow, stronger intuition, more creativity….
As you decide if this is right for you or not, FEEL what you feel as you read through. Tune into yourself and sense what your body is expressing.  Ask "What is ready to be transformed and received into my experience now?"
Ready?—>> Dive in.
---
Energy Alchemy and Empowerment Programs
All of my sessions and programs are held over the phone or Skype call.  This enables me to connect with more people all over the world.  It also allows you to be in your own comfortable space without extra driving time.
Energy knows no time or space.  I can read, feel, and sense energy of those who choose to do work with me.  My work is about your empowerment.  I shine the light and guide your way back to you remembering who you truly are. You receive support, tools, and techniques you can use for yourself between sessions and after our work together is complete.
Spiritual, Emotional, Metaphysical Healing
You know what is occurring in your experience is beyond the physical reality of it.  There is more than the eye can see.  When you see the physical manifestation and have the experience of it, it has already become.  To change your experience, it must begin on the inner, energetic and emotional levels.  You can and do create your reality and experiences… Why not just create them from an empowered, clear, relaxed way?
Life has had us looking in the wrong direction, having us go the tough route.  The days of digging up what is wrong are past us. Now is the time to claim the empowered, creative being you are.
Life is so much more fun to create when we get out of our own way and allow ourselves what we truly want.
Are you looking for Emotional Freedom Technique (EFT) specifically?
---
Intuitive Reading & Healing Sessions
This reading occurs virtually – through email exchange.  Have questions on something for your life, love, career, money, health?
Once your purchase is complete, you will receive a link with a few questions to answer and space to ask 2 questions related to your topic.
I will read the energy of your words as well as your energetic body. I determine blocks, barriers and beliefs in the way of you experiencing what you deeply desire.
Your intuitive reading will be sent back to you within 24-48 hours of me receiving your answers.
This is a good option for those seeking understanding, clarity, and desire quick guidance.
If you desire healing and energy clearing around your concerns and challenges, I recommend the 60 minute intuitive reading and healing session.
---
Guided Meditations
Expansion and Attraction Meditation:
11:11 You are a powerful creator. Tap into that force.
Use this as a guide to expand your energetic vibration. You'll be guided to send this energy to and through your body and beyond.
This energy becomes a powerful vibration to open the spaces for what you desire to be called to you.
From there it is up to you to allow.
---
E-Course: Radical Self Love – The Portal to Creating an Amazing Life (no cost)
The relationship you have with yourself is default programing. No one taught you how to love yourself. You picked up programing and patterns that were passed down from generation to generation and throughout societies ideals.
Ladies and Gentlemen, it is time to create new, positive patterns aligned with the love and life you wish to experience.
This costs you nothing but your own time, energy and attention.  You are so worth it.  To find out more or sign up for this no cost, email based program, click right here.