Do you sense there might be inner aspects in your background, operating against your efforts?
Notice…
:: When you start to put yourself into the dating world,
:: When you take steps to share your art, message, healing,
:: When you look into hiring the coach, mentor or healer,
:: When you start a new health routine,
When you move toward creating a shift in your life, does chaos, drama, self-sabotage pop up?
There are subconscious aspects within stopping you…
Want a way to identify, integrate and create a shift?
Shadow Integration & Alchemical Activation. The workshop replay is available for only $25.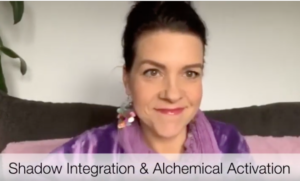 The first part of the workshop is a channeled message and energetic transmission followed by a process to identify the aspect thwarting your action-taking.
You'll understand the gifts of that aspect and integrate this knowing into your being. Essentially shifting the 'job' this aspect was playing out for you. You'll receive your own, unique alchemical activation infused with the empowered energy and use it moving forward on your journey.
Email me for payment details and access to the one hour plus video. Once you receive access, you'll have seven days / a week to go through the workshop.
The process you learn will save you years of traditional therapy and give you priceless freedom from what's been getting in your way.