---
Shine the light on your subconscious. Liberate yourself from the beliefs, fears, and patterns that confine your brilliance, essence, and light from shining through.
Release your patterns and cycles of emotional ups and downs and feel emotionally empowered.
Release trapped energy – causing physical and emotional discord so you can feel lighter, pain-free, inspired, get your creativity back your nervous system.
Create shifts in your mind, body, and energy so you can move past what is holding you back and finally feel free to be creative, expressive, healthy, motivated…
Live Life Illuminated.
This online group course will be available as a self-study after March 2020. Message me to reserve your space.
---
Throughout the next few days I'll be adding more information about the course (newest at the top).
Scroll down for details.
---
---
---
THE #1 thing to get through hard times…


It affects your energy, mindset, and what you attract into your life.
Doing this ONE thing will create a massive shift.

---
---
---
Does Past Pain and Trauma Keep You Trapped?
Inside this video, I speak about three 🔥🔥🔥 underlying factors at play keeping you from getting over the hump, past your pain, and, healing your body and mind.
Those who watched it live received shifts, inspiration, and motivation. I'd love to hear what you receive from this transmission.

---
---
---
I speak about what is happening when your energy is all over the place and your emotions are up and down.
If you feel like you're carrying extra energy (manifests in aches, pains, extra weight),
If you feel have a hard time hearing your intuition (manifests as confusion. self-sabotage),
If you've done the mindset but haven't gotten over the hump (manifests as patterns),
and you are ready to have a different experience, it is time to do something different.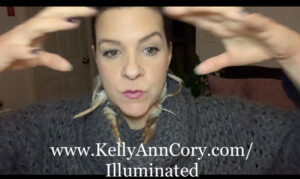 Past trauma can keep you in a survival mindset – that can't be changed at the same level it was created. You've got to go beyond and to where it originated.
Very important to note! This is not about digging into old trauma and past stories of pain.
This is about creating shifts in your emotional well-being at the root level of creation – Energy and Consciousness.
Listen / watch this video and come back to this space for updates. I'll also be doing videos on my Facebook page. Be sure to connect here too.
---
What you'll learn
If your emotions are causing you chaos, your relationships are triggering (you and/or them), and you're wondering if you'll ever feel better, I'll show you how to get to the root of what is happening and release the patterns and cycles of emotional ups and downs.
If your energy is low, you've been achy, have pains, chronic issues and it is getting in the way of living your life and doing the things you want to be doing, I'll show you how to clear your energy and release the excess so you can feel lighter, pain-free, inspired, get your creativity back (some results from past clients after energy work).
If you have done all the mindset work but, trauma and pain still linger in your thoughts, show up in what you attract, and it is affecting how you feel about yourself and life, I'll guide you to deeper levels of your subconscious and show you how to shift the perceptions so you can move beyond what is holding you back and finally feel free to be creative, expressive, healthy, motivated (again, past examples from clients).
---
Details for the online group
The group will meet inside a private Facebook group for three weeks.
There will be three live video trainings on

energy clearing
emotional empowerment
subconscious shifts

The live replays will be available – if you can't catch live.
You'll have my support inside the space to ask your questions
You'll be with a community of like-minded superhumans there expand their experiences, empower their minds, and release the density in their fields.
The group will also be about sharing your wins, shifts, manifestations…
We start Monday, February 17th – March 6th, 2020.
Self-study course available after March 6th 2020
---
Your investment
1. For this self-study group course with video training, channeled messages, and audio files, your investment is $497.
Message me to reserve your space.
2. Do you feel like going a bit deeper and having personalized guidance and energy work? There is a VIP option – add a private, 30 minute one on one session.
For the course and the private call, the investment is $777.
Message me to reserve your space.
For the VIP, deeper dive, schedule your call within the 3 weeks of purchasing the course so we can work together to integrate what is being illuminated for you. Sessions will not be honored beyond the 3 week window.
No refunds on electronic items or for missed calls.
---
---
---
Do you want to know more?
Inner tension is a signal you're believing something that isn't true.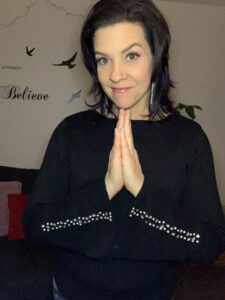 Or there is a greater aspect of you ready to be integrated that you aren't seeing.

This tension manifests through how you feel. How you feel is your nervous system communicating with you. You can't see your nervous system but, it is running in the background.

Are you listening?

It is hard to hear your own intuition when your nervous system is triggered.

Some signs your system is triggered is through aches, pains, anxiety, overwhelm, excess weight, lack of motivation…

---
You've been conditioned to believe that only feeling good is "right". And when you feel bad, it's "wrong".
The difference between the two is your judgment of it. Your response is the only thing you have control over what is happening or how you feel.
Start to pay attention to when you are making yourself "right" or "wrong". When you're judging what is happening or the choices you make.
When you stop the judgment, just watch how what you attract into your life changes!
---
If your nervous system has been hijacked by trauma, unresolved pain, loss –
…if it's been operating from survival – the efforts you put in to accomplish your desires will be thwarted.

It will manifest as self-sabotage, hitting glass ceilings, creating chaos in your life, gain back the weight you lost, relationship patterns keep repeating…
You're doing all the things but, your subconscious is working against you.
Things aren't working out because your system is locked into survival and safety is the only goal.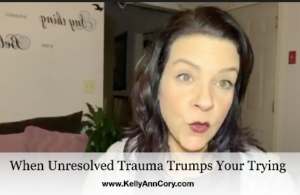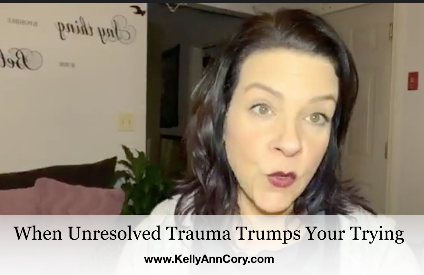 So, you try to make the pain, fear, anxiety, overwhelm go away by changing your thoughts about what is happening and how you feel.
But, the pattern and pain keeps popping up.

Things like having love, money, health, business… Sharing who you are and allowing yourself to receive can trigger your nervous system and zap out what you desire to create and experience.
---
If any of what you're doing feels like a threat to your system (safety), your nervous system triggers the subconscious survival system.
This manifests as automatic patterns of sabotage, pain, distractions, drama.

The patterns will dissolve when your nervous system is reset and cleared. The process of reset is done on an energetic level – at the core of origination; beyond your mind.

It is why only changing your thinking and struggling to understand what your beliefs are isn't working to break the pain patterns.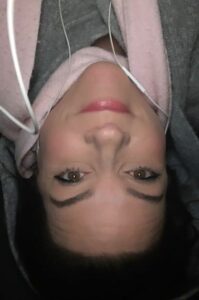 If you're ready for deep inner shifts, a reset of your nervous system, learn how to work with your unique frequency to bring your inner world in alignment into balance, join me for Illuminated.

---
Through this three-week online group course I'll guide you to –
illuminate your subconscious,
shift your perceptions on what you've made wrong,
to extract the wisdom from the stories,
transmute the energies of your past,
release pain, energy and trauma from your body…
Rather than being at the result of life, have life be the result of you.
Illumination empowers you to dismantle the patterns and energy keeping them in place because life is ever evolving and these tools are self care for the soul.

Illuminate what's been held trapped inside your nervous system and clear the automated responses because that is the energy you seek to use for creation, liberation, inspiration, passion.

---
---
In this course, we'll be working with energy and consciousness.

This isn't about digging into your past or the upheaval of pain and trauma.

It is about learning to clearly see for yourself what is happening now and to be free from automated responses, triggers of past pain and energetic clutter that kept you from making empowered choices.
I work with energies that activate clearing, healing, empowerment on multiple levels of your being. I cannot wait to share!