A cleanse, detox, and reset for your Mind, Body, & Energy
CURRENT GROUP IS CLOSED. Join my newsletter to be notified of the next group.
Have you been feeling sluggish? Do you feel like you don't have the energy you need?
Have you been trying to release weight but, it is just not happening?
Has your digestion been slow? Are you bloated and gassy?
Do you have cravings that are out of control?
These are some signs and symptoms your system is not operating at it's best capabilities.
---
Do you know you're ready?

Registration closes September 25th.
The UnF*cking begins October 1st.
Limited to 11 participants.
---

---
Why might you consider UnF*cking Your System –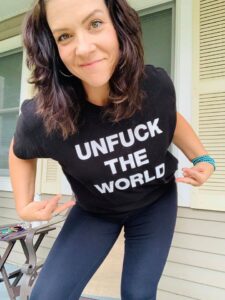 :: When your gut is out of balance, your mind, thinking, thoughts, and feelings will also be out of balance.
:: Parasites are what cause those uncontrollable cravings – plus gas and bloating.
:: It may not be just fat you need to lose but, toxins that are stored in your fat cells as well as built-up waste.

– Without proper elimination function, it is hard to release excess weight.
:: When your system is clogged down or working harder than it needs to be, your energy will be low.
---
Is there any better time than NOW to be in charge of your healthy system?
When your system is operating clean, functionality is supported, and you're releasing more effectively, you'll –
lose weight,
have more energy,
boost your immunity,
aches and pains resolve,
skin becomes clearer,
your emotions are more stable,
healthy choices are easier to make,
your mind and thoughts are clearer…
This System Reset will support you in cleansing your liver, kidneys, colon, lungs, and skin and support the self-detoxification functions of the cleansing organs.
It is not just fat, toxins, and waste build up in your body.
You also store emotions and beliefs.
---
Are you ready to…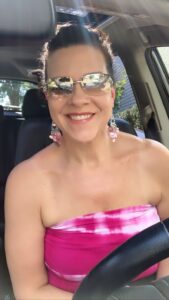 To cleanse at the cellular, energetic, and emotional levels?
To reset and reboot your system to it's optimun functioning?
To clear out what is ready to go?
Start fresh, clean, and clear.
This is no ordinary cleanse.
The UnF*ck Your System is a holistic approach – addressing your Mind, Body, and Energy.
Because without addressing your whole system, you'll revert back to where you started and the underlying issues will kick back into operation.
It is like fixing a flat tire but, there is no gas in the car. You won't be getting very far.
Registration closes September 25th.
Limited to 11 participants.
---
The UnF*cking begins October 1st.
Choose your option
Included in your investment is all of the required supplies delivered directly to you. The total cost for the supplements is $355.
The Group
Access to a private FB community where you'll receive –
Live facilitation through a 21-day journey.
The holistic protocol for the UnF*ck Your System –
Mind, Body, Energy:
Mind: #unfuckyourmind
– clarity of mind,
– healthy brain function,
– strong mind – healthy choices and habits made easier
Body: detox, release, and cleanse
– healthier cellular immune function,
– reduction of inflammation,
– normal functioning of cleansing organs
Energy: clear, strong, and empowered
– cleared energetic patterns once held in your cells
– cellular energy,
– motivation, inspiration, creation
Plus the recently downloaded, not yet shared publically Heart Clearing and Activation group session.
$588
---
2. The VIP option
Includes all of the above plus a 30-minute private 1:1 phone session
3 days of private chat following your session
$811
---
3. Are you already a member of doTERRA?
Join us for the group, protocol, and 21 day facilitation.
Your investment – $222
Go VIP – $444
After you register, simply send me a copy of your supplement purchase or pic of your supplies and you're in.
---