You can't #unfuckyourmind with the same mindset that created it.
This is why affirmations, journaling, mantra DON'T WORK to create LASTING shifts or quantum leaps. They are done through the conscious mind (5% of your mind).
Your life is a manifestation of your subconscious mind (95%).
Getting to the core and creating lasting change must happen in your subconscious.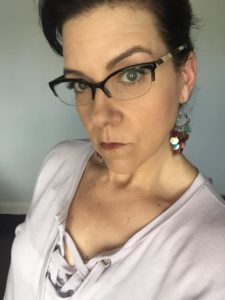 If you're feeling stuck with money and stagnant with love or hitting your head against the wall around your business, there are several effective ways to clear out the programming and limitations.
These programs are sneaky!
The most challenging piece I see people get stuck with is not knowing what is operating underneath and running their life.
My genius is to read energy fields and identify the root of the limiting belief and programming.
Once identified and the energy cleared, YOUR REALITY SHIFTS.
Clients have:
:: Clarity comes for their life's vision. 👁
:: Money begins flowing in from random sources. 💸
:: The opposite sex responding more positively to them. ❤️
:: Homes they've been searching for suddenly appear. 🎯
:: Business opportunities they've been seeking fall into their laps. 🎉
Where there were once walls and barriers there is now ease and flow.
It's not your fault. It's all part of this human journey of remembering your truth and living it.
And, it all begins with you choosing you want more for yourself. This is where you're responsible.
What are you willing to do to have, do and be what you say you want for your life, love, health, business?
What you desire is available. You have to choose it.
P.S. If you're done doing it the hard way and ready for a quantum leap AND willing to do the damn things, message me. I have 3 spaces for private 1:1 clients. Message me for details.