For my friends around the globe who want to identify the aspects of themselves in the way of what they're trying to create and learn how to integrate the empowered aspects, I am hosting an online workshop.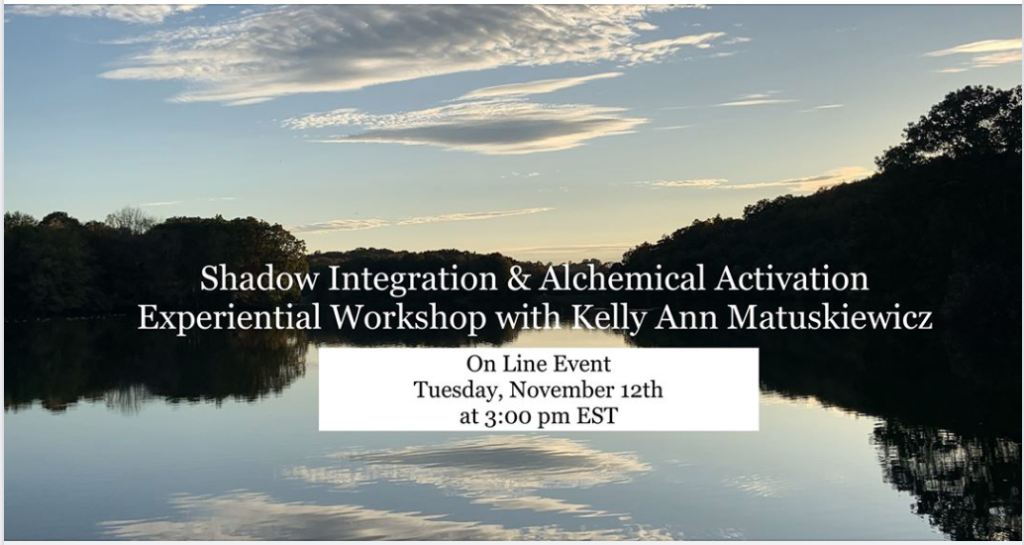 We are in shadow season; Scorpio season – where what has been under the surface rises up.
As above, so below.
What's rising are denied aspects of yourself. Denied through pain, trauma, fear, betrayal – from others, from yourself.
At some point, denying these aspects was for your survival, to remain belonging.
In denying these aspects, you also deny your innate gifts, wild genius, power, insight, wisdom…
When you deny parts of yourself, it becomes more challenging to attract the experiences you desire… love, money, business, health, freedom, expression, inner peace, bliss, joy…
Here is a video I did on this topic… It will give you an idea of what this workshop is about and what you can expect to walk away with.
In this experiential workshop, you'll be guided to connect with the denied aspect; a shadow aspect of yourself that is ready and waiting for you to integrate into your being.
Upon shadow integration, you'll channel your very own, unique alchemical activation to use for your healing, expansion, ascension, creation…
Whether it be an inner child, a broken heart, a survival pattern, misguided fear, without integration these aspects cause all kinds of chaos and challenge – essentially working against your highest desires.
Join us in this workshop and learn the process of shadow integration and alchemical activations to use in your life's journey.
When: Tuesday, November 12, 2019
(The replay will be available inside the group for 5 days)
Time: 3:00 pm EST
(I will be available to answer your questions about the process)
Where: Inside a private Facebook group.
You: Be in a quiet space where you can relax into the guided meditation and journey of integrating shadow and receiving your alchemical activation.
Investment: $25 pre-pay to reserve your space
Venmo = @kellyann-matuskiewicz
Have: Your journal, something to write with
Optional: totem to charge with your energy and activation – jewelry, crystal, piece of clothing…