---
Has it been intense for you? Have you wanted to throw in the towel? Quit it all? Set fire and walk away?
It's part of your next level process.
It is your inner limitations popping up as you're breaking through patterns.
Many stop right there, get caught up in the chaos and allow the circumstances to become a distraction.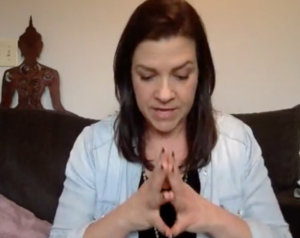 It's easy to quit.
What it takes to get next level you and allow the life you want in is perseverance, courage and trust.
Do you trust yourself?
From the start we have been conditioned to believe the authority is outside ourselves. The thing we need is outside of us.
Limited thinking conditioning 101.
But, you're here to break that. You want more. You KNOW more is possible. Yet, you can't seem to break through.
You're not doing it 'wrong'.
You just may need a shift in perspective, a reminder of who you really are, and a helping hand from someone who has been through it all before.
I mean, isn't it so much easier to see once you're through it? But, when you're in the thick of it, it is hard to see clarity or make sense.
It is not necessarily about breaking the limiting thought patterns as it is about choosing.
When life brings chaos, it's a good chance you're getting an upgrade and opportunity for you to choose next level you.
Here's the thing…. You don't need the chaos! You can simply keep choosing for yourself.
What do you *really* want??
Because underneath the choosing is the limiting beliefs and subconscious patterns.
And… what you seek, you will find.
So, why not seek more of what you want to experience vs seeking what is holding you back?
You always get what you look for.
When people find their way to my work, the biggest challenge is them having CLARITY of what they want.
They're unclear in their purpose, what they really want in their romantic relationship a should they leave / stay, they've been doing their business someone else's way and things aren't flowing… Lots of confusion.
Life can't bring you what you don't know you want.
So, this throwing in the towel and quitting it all… You're likely being given the opportunity to toss out some limitations and stinkin' thinking and POWER up to choosing.
:: What if it could be easy?
:: What if all the inner stories, fear and limitations didn't have the power over you?
:: What if you felt inner peace in surrender and allowing life to come to you?
It begins with CHOICE.
If you keep choosing from the same mindset, you're going to get what you always got.
Choose from your future self. The one already living the reality you desire.
What fear is below the surface of you boldly choosing?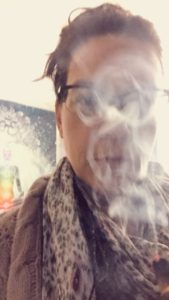 – Not good enough?
– Don't have enough?
– Afraid you'll fail?
– Afraid you're heart will be broken again?
– Afraid of succeeding?
– Afraid of having it easier than others?
I've had those (and more). What I've come to know is the bold choice, clearing the chaos, feeling the fear, grounding into my power… is all very much worth the temporary discomfort of the moment.
So much better than continuing to live a life held back (by my own self).
Don't let your mind tell you how hard things are or how you can't or don't have enough…
If it's in your heart, it's possible. But, if you're not clear or boldly choosing, you'll remain in the default settings.
Ready to upgrade? Let it be easy?
My superpower is dialing in on the fears and clearing all that been in your way. Then I bring you to remembering who you are – at your core. I clear the clutter to clarity. I connect with your Soul and channel the guidance and next steps you need to take to align with what you're ready for.
I would not be where I am today without the support of many talented Healers and Guides. I'm pretty strong minded and stubborn. It is how I know the to guide others through their inner barriers and boldly choose more an better for themselves.
What are you ready for?
I have individual and group sessions available. Message me with where you are now and for what you're ready for.
Are you choosing YOU?
See you on the other side!