Intense emotionally, physically, spiritually?
In the recent past, the cosmic alignments, energetic shifts, ascension, and expansion of consciousness there has been cultivating upheaval in life, health, emotions, relationships, business…
There are decisions and choices for you to make. There's been so much disruption, you're likely reviewing multiple areas of your life. Does it feel confusing and overwhelming?
With the changes, intensity, and high emotions, your body is probably feeling the effects as well. Because the body is a manifestation of the subconscious mind.
As you're clearing out old patterns, beliefs, and limitations, your body is also clearing out.
It can feel intense on so many levels!
---
On a hike this weekend I received a download to create an opportunity for whoever is going through this rough patch and is ready for clearing, healing, and guidance.
I came home and sat with the energy and message and the Energy Clearing and Recalibration Session was created.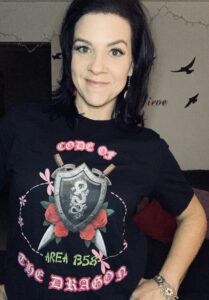 These single one on one sessions will be available through the end of January 2020.
All that is being brought to the surface now is supporting you in breaking old patterns and cycles, release emotional triggers, and feel stronger, more clear, and more confident in yourself.
Let's jump on a call.
I'll identify the blocks keeping you in patterns, cycles, and behaviors you are ready to move through.
I'll blast through the confusion.
I'll clear your energy field
I'll channel clarity and the Divine guidance you're ready to hear for that next step.
This single one on one session is a combination of a clairvoyant reading and energy healing.
A recalibration like a defibrillator – the apparatus used in hospitals to jump-start the heart by application of an electric current to the chest wall or heart.
But, this session is for your energy body.
Here is a link with more details and to immediately book your session.
---
Do you know someone going through a hard time?
A transition?
A choice they need to make and need clarity?
Please share this post and link with them.