Law of attraction has manifested a plethora of judgmental, cold-hearted bitches.
:: Have you been told HOW YOU FEEL is wrong?
:: Have you been gaslighted and told 'you should just think positive'?
:: Or bypassed and told 'your feelings are too much'?
:: Or rejected because 'you'll lower their vibe'?
Ohhhh, pAAAlease.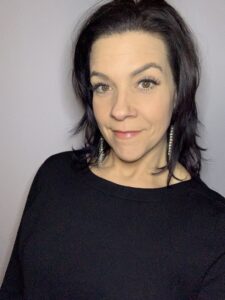 It's all just another way your sensitivities, extra senses, brilliance, healing, and messages of transformation and change have been shut down and subdued.
YOU ARE NOT TOO MUCH.
HOW YOU FEEL IS YOURS TO FEEL.
YOU ARE NOT WRONG.
Going through the process of unveiling and recalling your spiritual gifts and extra senses (waking up, ascending) is not a walk in the park.
The journey requires you to move through all the trauma, the conditioning, and programming placed upon you.
Sometimes that shit comes up for review. Like going through your closet, trying on the clothes, and then deciding "do I still want this?"
Do you still want the old beliefs, coping mechanisms, trauma responses, the ways you hold yourself back, hide who you really are, or numb out how you really feel?
The process of remembering can feel like your entire being is being pushed through the head of a needle. Everything being squeezed out of you… painfully.
No one knows or could know what your experience feels like except you.
As you're waking up to who you are, superhuman, it's going to be a bit messy. Keep going.
Don't let anyone throw shade on you or your journey.
Don't let anyone tell you how you should feel.
You are here for more. You DO FEEL MORE.
Feeling is a gift. A tool – like Harry Potter's new wand… maybe you're just remembering how to use it.
How you feel is a big piece of how you move through this world and create the ripple effect through your healing, art, and messaging.
Nobody knows what it's like better than you.
Anyone else's opinion is a projection – simply a reflection of their own rejection.
There are a plethora of superhumans who have and are going through a similar journey. You will come to find more who understand you – the more you allow who you are, to be – unconditionally.
You are seen, loved, honored, and respected for the fierce courage it takes to be with the discomfort and make bold choices for yourself.
Be super cognizant of who you allow to influence how you feel about you.
It's really just YOU.