Have your emotions been triggered into a uproar?
😭🤬
Are relationship patterns you thought you healed back with a vengeance?
💔
Life chaos wreaking havoc and you're barely holding on?
🙈
Wondering how much more you can take before you break?
💥
There's been a HUGE shift (still in effect).
The past pain, subconscious programming, and conditioning (family, society) is and has been uprooted for healing and transmuting.
If you're feeling it, you can heal it.
You're never given anything you can't handle (although, it really will feel like too much. Hang in there!).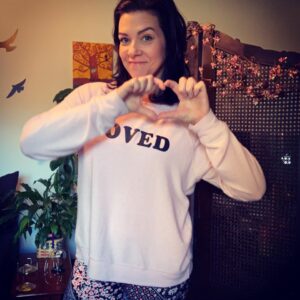 It's like the acorn cracking to become the oak tree. 🌳 Or the caterpillar melting into muck to become the butterfly. 🐛🦋
Transformation and change aren't easy.
But, you've called forth MORE from life. You cannot take with you what you've been allowing to hold you down. 💩
The pain isn't who you are. The pain you're feeling is the birthing of the NEW.
♦️Let it all move through you.
♦️ Stay out of your mind and the stories about what is happening.
♦️ Breathe through the discomfort.
♦️ Allow it to release from your being and energetic vibration.
♦️ Give yourself what you need.
The pain is not a stopping point, it's a CHOICE point.
Keep going; you've got this!