---
There is nothing wrong with feeling crappy, having all the feels and visiting shitsville – just don't stay and move in. 
I've been feeling low levels of anxiety moving through me on / off for days (maybe longer).  Depression has dropped in like a huge boulder out of nowhere.
It requires attention and care; I just doesn't stop me in my tracks any more.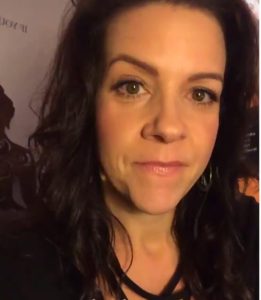 The feelings and sensations come in, I'm aware of them, I listen deeply, then do what is needed.
The first thing I do is not really name it.  I feel it.  I share the terms "anxiety and depression" to bridge the energy and human experience. 
When you define what you feel, your mind goes on a search for evidence and proof of why you're feeling a certain way.  It is just energy moving through.
The other thing I find helpful in supporting the energy flow is to take a bath.
Last night I soaked for a long while in a hot, over filled tub with luxurious scents in a candle lit room… my body naturally releasing with ease.
No stories.  Just allow.  Not making any of it 'wrong'.
It kind of reminds me of childbirth (I know I haven't birthed a child – hang with me here).
When these uplevels and releases move through, there really is no stopping it (like a child about to be born). 
It can feel quite powerful, you wonder if you'll make it through, you wonder if you can go back and realize its not possible, you want to quit but, you can't…
The best thing to do is surrender and respond to what is needed.

   
The other thing… the timing of all of this energy and consciousness work isn't always convenient.  Take the time anyway.
Last night I had a couple bunches of friends I could have connected with and had some really FUN times.
It was just a big NO from my Soul.
And, I know it is all part of the process.  I know not to resist. I know what to do when it all comes through so I can move through with ease.
Doesn't mean its easy.  I just don't get stuck in the hardness of it all. 
I keep facing forward and doing what is in front of me. 
And sometimes its a 2 hour bath.
On the other side and through it all…there is always an up-level, gifts, more flow, alignment, synchronicity, desires manifest…
Pass through shitsville. Do not move in.
Feel and drop into Soul flow.
P.S. Is something feeling extra stuck, need a hand getting out of shitsville, can't seem to release the disruptive pattern that has popped up, AGAIN, and THAT relationship triggering and you're ready to release the lesson?
Are you in FLOW and want support in keeping this ELEVATED state of being (are you so over the pattern of expansion / contraction?), message me too.
I am available for private one on one sessions before the end of this year. Message me for details.
The Universe, your Soul is guiding you to take a leap beyond…
The work I do is here to support that… from wherever you are.