---
Are you unconsciously resisting the Money, Relationship, Health, Business… you say you want?
You say you want the things but, are not able to manifest it all? 
You take the courses, hire the coaches, do all the things but, still nothing?
Then…
Unconscious RESISTANCE is playing out in the background of your mind and energy field.
Are you ready to #unfuckyourmind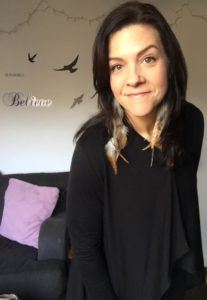 ?
Do you want to know how I came about being a Master at #unfuckyourmind?
My own mind was pretty fucked and that fuckery held in place with unconscious resistances to much of what I truly desired. 
When I was 100 pounds heavier, I said I wanted to lose weight. I DID all the things – worked out, tried all the diets, even diet pills (gasp).
My unconscious resistance held onto the physical energy of the WEIGHT because behind losing the weight would mean that I would be seen. If I lost the weight, I'd have nothing to hide behind. 
When I said I wanted to be a successful, Badass leader in Healing, Love Coaching, and Holistic Health, I did all the things to build and grow my business. Networking, business coaches, web design, etc.
The unconscious resistance was in a pattern of not receiving MONEY or a pattern of receiving then dwindling down to nothing again. 
These patterns came from underlying BELIEFS that it was unfair things could be easy for me; that I NEEDED to struggle. I worried what others would think if I was doing something I loved, it came easy to me, and I was paid well for it. 
Is any of this highlighting some of your own beliefs and judgments? Of yourself. To others? 
---
"There are many memories of my past that I have held onto over the years, of which I thought could be the reason my energy was still feeling "trapped".

Memories that were so traumatic, where I even had feared for my life at times. For sure, I thought these were "the key blockages".  But I was wrong.

Kelly Ann, as amazing as she is, was able to pinpoint the very first incidence that caused my "energy to lock in and feel suppressed/trapped".  

When Kelly Ann identified this as being a CORE blockage….flashbacks started, and I instantly started to recall details. 

Kelly helped me through the release and healing part of the session.  I noticed over the weeks to come… just how much more expressive I had become. 

I thank Kelly, because she used her gift to channel and explain to me when/what in my life had trapped me into place from moving forward."  Jennifer P
---
When clients come to me ready to do the things necessary to get to what they really crave and desire, know they need to get out of their own way, and release what is no longer serving them, the outer aligns. 
All the things manifest.

The ideas flow.

Creativity is abundant.

 

Connections are made.

Money flows.

 

Opportunities arise.

 
With ease.
Through clearing the subconscious patterns, clarity comes.  Clients tap into their natural gifts, desires, their path.  They feel confident and safe and FREE to be their fullest expression.  #soulalignedliving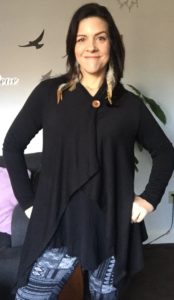 I have yet to NOT blow someone's mind when it clicks for them – the subconscious beliefs, pattern, core thing that has been in their way. 
When they see the connection, patterns, and how they've been getting in the way, they are speechless.
Once the underlying hidden stuff is out of the way, it gets to be about creation and being the full expression of who you are. 
And when you're in alignment with what is REAL and RIGHT for you and your Souls journey, life manifests to meet you exactly where you are. 
---
Your world is created from within. 
:: Do you want to know what your subconscious resistance is?
:: Are you ready to drop the walls and be your fullest expression? 
:: Are you ready to let it be easy?
I will tell you… Life is so much more in flow as I've identified my core resistances, beliefs and patterns. 
With this level of self-awareness, I make informed choices from an empowered space versus from low vibe, survival, victim, lack thoughts. 
I am tapped more deeply into all the aspects of myself – energy, consciousness, soul. 
Life is so much easier lived fully and freely than it was within all the unconscious resistance, limitations and roles. #livingismyart
P.S. Are you ready for a mentor and Guide to #unfuckyourmind and shift the energy blocking you from doing the damn things? 
I have only 3 spaces available for private one on one support before the financial investment changes in 2019. 
Inside your sacred container of this work, you have my support in
identifying and clearing what has been in your way – energetically, emotionally,

know how to hear your intuition,

trust where your Soul is guiding you,

integrate the expanded aspects of your vibrational essence,

tap into quantum fields,

clear your own energy,… and the like.
This is not one size fits all support. Your course is custom designed to meet you where you are and what you are ready for.
Not my agenda – Your Soul's.
---
Are you ready for more?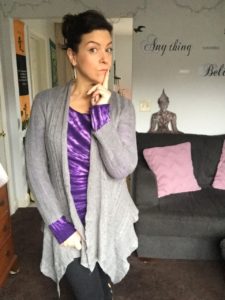 Next level you?
Message me at hello at kellyanncory dot com with what you're ready for and why now is the time. We'll chat and ensure we're a good match for the level of transformation you're ready for. 
In the meantime, look at the stories you tell yourself why you "can't" or why "it's not possible" or how things are limited. 
Then ask yourself "what is underneath this story I keep telling myself?", "what could be possible if I changed this story?"