---
Got lower back pain? Hip pain? Sciatica? Reproductive and sexual organ challenges? 
There is and has been deep, cellular, energetic wound healing and program release occurring. 
Have you been trying to heal and resolve the issues from physical approaches but, things still not resolving? 
Your body is a manifestation of your subconscious mind.
The healing and resolution has to go beyond the physical – to the energetic and consciousness. 
In sessions with clients, some of what is being resolved are 
:: old traumas, too painful to resolve at the time of occurrence,
:: incongruent beliefs taken on as theirs passed down to be transmuted in the now,
:: primal fears on survival…
What is happening within manifests beyond your physical aches as – 
:: financial instability,
:: abrupt life changes,
:: lack of purpose, clarity, creativity, direction,
:: emotional instability,
:: feeling stuck or trapped in circumstances…
If your physical challenges aren't resolving, the opportunity for you is to go deeper into your consciousness and energetic vibration. 
These shifts can happen rather quickly and some take time to resolve and be comfortable in the new expansion of yourself. 
When the emotional and energetics are cleared, transmuted, resolved, clients –
:: tap into their flow,
:: purpose, drive, creativity, ambition increases,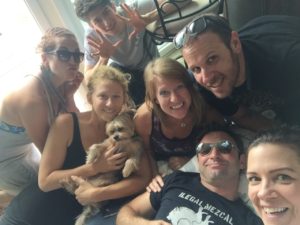 :: money starts to flow in,
:: they feel inner peace within themselves and all of life,
:: their aligned relationships, community, tribe come in…
A holistic approach (body, mind, spirit) is the only way I've had lasting change and results – personally and professionally. 
You are way more than your physical being. Your body is guiding you deeper within yourself and Soul. 
Who you are not is being shed. 
Just like a butterfly going through metamorphosis sheds and becomes something different, so do you. 
The difference is humans have free will and can grasp on and try to control the change. Until your body says "enough, it's time". 
Only addressing the body keeps the subconscious patterns in place manifesting the cycles keeping you frustrated. 
You are frustrated because your Soul is calling forth. Signaling you. Guiding you. Are you listening? 
To hear Soul it is a deep listening. Beyond the subconscious limitations, barriers and beliefs. 
It's a tuning in. 
Self awareness. 
Soul Alignment.
Emotional mastery. 
Energy management. 
They don't teach this is school. But, I do. 
// Are you through with managing the discord?
// Are you willing to surrender what is seeking to come through you? 
// Can you let it be easy? 
For those that are a "Hell YES!" I have a few exclusive spaces for private one on one work. Message me at hello at kellyanncory dot com with what resonates for you and what you're ready for. We'll see if we are a match for the transformation you seek. 
Once all the gunk is cleared away, it becomes about conscious creation.  And that is a heck of a lot of FUN!!