Relationships with others are pivotal in our growth and expansion.  I believe we are all here, in this human experience, to learn about love – love for ourselves and love for one another.  Relationships are our one of our guides through that journey.
Relationships can bring us our biggest challenges in facing our own inner blocks to love.
Relationships can also bring out depths of love within us we didn't know existed until another came along.
How we give love and how we receive love may be two different things.  Understanding this about ourselves and others can exponentially increase the depths of our relationships – with ourself and others.
Gary Chapman wrote a book "The Five Love Languages".  He broke down five primary ways people connect with others.  This is not just for romantic, love relationships – all relationships.
The five Love Languages are: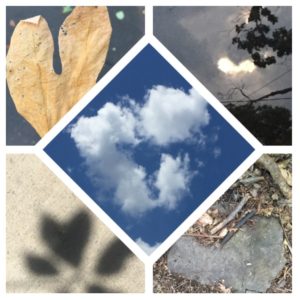 1. Words of Affirmation
2. Physical Touch
3. Acts of Service
4. Gifts
5. Quality Time
Love, it really is another language.  When not understood or communicated using ones love language, it can be quite frustrating and cause discord in relationships where one, the other, or both does not feel loved.
Another way to put it: If someone were to speak to you in Spanish (and you don't know the language), it would be hard for you to interpret what they are saying.  Same with your love language.  If someone is loving you up by giving you Gifts and your love language is Words of Affirmation, you may not feel the love they are expressing.
Not one of the five is better than another.  But, to know how you and another feels loved can support and create deep connections with little effort – just an awareness and a possible shift in how love is expressed.
Often times people show love to others the way they receive love.
This may not match the others love language.  Again, if your primary love language is Physical Touch, you are likely to connect with others through touch.  If anothers love language is Quality Time and you are connecting through Physical Touch, the difference there can have someone not feeling the love you are intending.
As I write this I am reminded of a time I went to my parents home to help clear up the yard (Acts of Service).  My mother didn't know I was planning to do so.  I spent about four hours clearing brush, cutting down over grown trees and branches, raking leaves, clearing off the sidewalk and driveway.  When I finished I went to a farm up the street to get a plant to add some color to the porch and entry way my mother comes into the house (Gifts).
She called me later that night thanking me for all the work I did and how good it looked.  Then she spoke of the colorful plant (her favorite color too), asked if I bought it for her, shared how much she loved it and began crying.  The plant is what stood out to her and touched her the most.
So, knowing Gifts is her Love Language, I will keep this in mind when I want to be sure she knows I love her.
I believe our love languages can change depending on situations but, we'll usually lean more toward a primary one or two.
Understanding your love language as well as others in your life can be a game changer in your relationships.  It is easy to find what your love language is.  Here is a link to a quick quiz.  Take it for yourself and share it with your partner, lover, friends.
What could be possible in this world if we all deepened our relationships with ourselves and others?
Knowing our love language and that of others is one way we can all increase the vibration of love within and through the world.