---
Life isn't always 100% mirrors.
Sometimes the other person is just an asshole.
Sometimes you are the asshole.
Sometimes it is about creating your boundaries, standing up for yourself, speaking what is true for you.
The mirror isn't always a reflection of you. The reflections are FOR you.
The mirror may be reflecting where you're still holding beliefs about unworthiness, not enoughness, or insecurity.
The reflection may trigger inner pain or trauma your Soul is guiding you to release.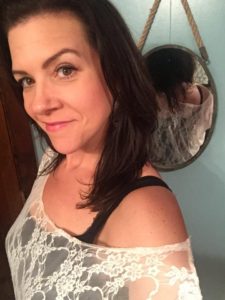 Don't get caught up in the drama of the mirror.
Take your responses and choose what you're going to do with the information coming up from within you.
The person or experience mirroring back is a player in your Souls Divine orchestration and co-creation.
Get your personality out of the way and drop into what's true for YOU. Beyond the circumstance and into Soul alignment.
It's Harvest time. The work is done, time for LIVING has begun.
Doors to Soul Aligned Living are only open for just a few more days and then sealed for everyone inside to dive deep into the alchemy of evolution, exploration, discovery and becoming.
Discovering what is true, real and right for YOU.
Breaking through limiting thinking.
Opening to possibilities.
Taking quantum leaps and vibrationally aligning with your Soul truth.
It's time. It's safe. It's absolutely fucking imperative you live your life for you as designed.
We'll be dropping veils and showing up boldly.
Clearing fog and shining brightly.
Dissolving lies and claiming truths.
It's a new world babe!
Surrender to Soul and let it be easy!
Dive even deeper with a one on one private call with me. There are only 5 2 of these bonus calls left.
We'll be together 4 weeks inside a secret, sacred space. I'll be channeling soul guidance and dropping divine downloads intended for deep cellular shifts.
If you know more and better is available but haven't quite seemed to make it happen – this space is for you. Drop into Soul. Allow the rest to dissolve.
Sign up now – the 1:1 call value is worth nearly the entire course. In one conversation, everything can shift.
Are you ready? Really ready to surrender and let it be EASY?