---
ALCHEMIZE & IGNITE WHAT IS WITHIN
You ever received intuitive intelligence that doesn't make any logical or intellectual sense?
It's like feeling energetically electrocuted. Or, maybe you want to throw up because it resonates but you are not ready to heal it?
It's like an intuitive message that collides with your intellectual self?
Have you ever disguised your intuition as intellect? I know we did. 
Do you realize that your intuition & transformation are not goals but consequences of becoming congruent and developing self-esteem.
When you have this pull…it's part of your soul contract. 
Intuition is about Integrity and learning to trust your self. 
And trusting your gut instinct and going from NEXT LEVEL TO NEXT LEVEL.
You have a meaning for purpose and wanting DIRECT CONTACT. 
The path of consciousness is when one strives to be conscious of their outside world. 
The path of spirituality is when one strives to be in tune with their inside world. 
One is not better than the other and we need both. 
The Magick spark happens in bridging both worlds and INTEGRATING THEM. 
The only thing in your way is you. 
Right now we are providing a clear-cut shortcut over 5 weeks with oozing potent experiences with concrete tools & techniques to exponentially catapult you into a place where you can..
Trust & value and LAUGH  with your intuition while you have tools, tips, understandings to help you navigate the ebbs and flows of your consciousness. 
---
Inside the five weeks and sacred container, you will discover and uncover self-sabotaging frequencies running through your nervous system.
You will get  tools, tips and technique on how to transmute them ON THE  SPOT.
Each week you will get direct transmissions from Kelly Ann & Lisa.
Each week you get to tie it all together within the moon phases. 
You get unlimited access to Kelly Ann  & Lisa  for 5 weeks of IGNITE: where you alchemize and ignite what is within on a soul level in the Private Facebook to assist you in your evolution this is PRICELESS. 
If you are aligned with this one of a kind offering you know its value of TRANSFORMATION because you are already seeking it.
We begin Wednesday, November 7th and conclude Thursday, December 6th.
Each week we will guide you through a theme (descriptions below) and the energies present and available to you.
You'll receive the tools and insights to carry with you through your journey beyond our time together.
Your investment: $444
If you want to uplevel to a VIP option which includes Meditation Magick – a sacred alchemical magick potion from Lisa and a 30 minute one on one session with Kelly Ann.
Your investment is: $555 
This is a deal of a lifetime and we are super stoked to be the ones to serve you.
Namaste,
Kelly Ann  & Lisa
Any questions: 
Email: KellyAnn at KellyAnnCory dot com or Lisa at MigraineMagick dot com
---
Here are some high-level details of each week:
1. ACTIVATE
We commence November 7 syncing our collective energy with the New Moon. This week we meet in our private container where Kelly Ann & Lisa. Each week we will start with a transmission that will build on each subsequent transmission. These transmissions are rooted in intuition and grounded in intellect. Every week we will open with an Invocation, brief meditation, followed by a teaching and tools and techniques. We open with the Prostitute vs. Lover Archetype and solutions to correct any distortions relating to it. AND A GIFT!
We meet next on November 16. Building on the momentum of week 1, and understanding that we are all at the mercy of archetypes, limiting beliefs, blockages in our energy field. Also understanding that is within our power to create sustainable healing for yourself. This week we will delve deeper into our nervous system and provide tools for you to self-manage. This week we meet the archetypes of the child vs. the sovereign releasing lots of the blockages that may be preventing you from manifesting and creating whatever you want! AND A GIFT!
We meet next on November 20 on prepping for a Full Moon, building on the momentum of weeks 1 & 2, this week we will delve even deeper into our providing tools for you to self-manage. This week we meet the archetypes of the victim vs. the warrior. Here we dive even deeper and really release and transmute the shit that affecting your confidence and self-worth. AND A GIFT!
We meet next on November 29.  Building on the momentum of weeks  1, 2 & 3 this week we will delve deeper into our sacred heart. This week we meet the archetypes of the saboteur vs. the magician. Here we dive deeper into the heart and really release and transmute the shit that affecting your self-love and universal love. And we'll touch upon the syncing up of the divine masculine and divine feminine. AND A GIFT!
We commence on December 6.  the December New Moon. Kelly Ann & Lisa will weave the magick of all our weeks together incorporating the moon patterns showing how to set yourself up and stack the proverbial decks in your favor to manifesting like a mofo! You will know how to ignite and alchemize what is within. AND YOU GET A PARTING GIFT that you can rinse and repeat!
---
Inside the secret group, Kelly Ann will provide Energy Readings and Clearings on your biggest stuck points. Kelly Ann will connect with you, tune into your field and channel your Soul to identify the core of what is holding you back from what you know is available to you. The energy will be cleared intellectually, emotionally and energetically creating an opening for you to align with the next level experience you are ready for.
And  Lisa will guide you into a Nervous System Recalibration. Not only will you be totally relaxed but she will guide into the perfect space of ZERO POINT where you can inject whatever you want to manifest into the fabric of life whereby law it has to come back to you. 
---
ABOUT KELLY ANN
Transformation, Evolution, Fun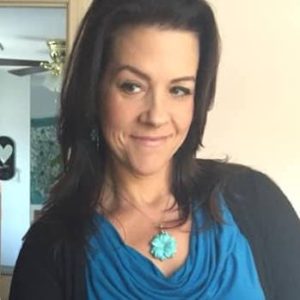 Kelly Ann is a modern day mystic who takes ancient wisdom, shamanic studies, Energy Medicine, modern psychology, and science and brings it all into grounded, practical application.
She is a clairvoyant Guide opening the pathways and possibilities for one to come home to themselves.
After a life event led Kelly Ann to take a sharp turn off her path, she dove deep into metaphysical and alternative healing modalities. She intuitively knew there was something more, beyond the circumstances, for her to discover.
In her discovery, she freed herself emotionally, physically and energetically from limiting thought patterns stemmed from childhood trauma and conditioning.
Her deep, grounded Soul connection to the Divine supports her superpower of defining the core internal block holding clients back from what they desire to experience and express through themselves.
From that awareness, she guides her clients to their new found freedom, deep connection to self, and feeling confident in living life as their fullest expression – with ease and play.
In her free time you will find Kelly Ann reading a variety of personal development books at once, cooking, hiking, on a yoga mat, in a sacred ceremony with friends, or dancing freely – her kitchen or on a dance floor.
Kelly Ann believes CHOICE is your greatest power. Clearing your way to clarity of choice is her gift. From there, so much is possible.
Kelly Ann's private practice offers International healing and consciousness courses available for individuals and groups.  She shares personal and divinely inspired stories through her writing and videos on social media and her blog – www.KellyAnnCory.com
Power, Disruption, Transformation, Elation, Grace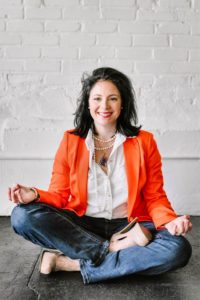 Lisa Erickson brings a fresh perspective to this ancient practice of meditation. A meditation guide with several years of experience, Lisa has studied under the tutelage of Yogi Mystics for the last ten years. Her profound classes and teaching various methods of meditation as a technology and tool that can be used to achieve and sustain long-lasting peace.
Lisa Erickson is the creator of Migraine Magick™, a superelectrolyte spray-on migraine pain  & tension transformer. After she transformed her migraines, she was lead to create Meditation Magick not only a meditation mist but also an energy medicine that works deep into the subtle energies. After she mastered Meditation Magick she was then lead to create Love Magick, a self-love potion, a gentle heart-opener.
In the summer she is in Maine with her family unplugging from wi-fi (mostly) and in the rest of the time she is based on the bogs—In the fall, you can find her giving her husband a hand during the cranberry harvest, in the summer weeding and always taking care of her 4 children.
She is greatly influenced by metaphysical understandings, and spiritually scientific techniques. Lisa, a Reiki Master holds a university degree from George Washington University and also comes with an extensive background in self-attunement and the healing arts. She is a Heartmath Global Coherence Ambassador and writes for the Huffington Post.
---