---
Have you been feeling super challenged lately? 
* Has life been handing you more than you feel like you can handle?
* Have you had a recent breakdown (or a few)?
* Does it seem like everything is changing and you're not sure what to do?
* Would you like some support, guidance and clearing around what is up for you?
Major clearings are happening providing you with phenomenal opportunities for growth, healing, and quantum leaps.
(ready to register? click here)
The clearings, expansion and healing can make life feel a little chaotic and challenging to manage everything arising at the same time.
All the life chaos and relationship triggers are guiding and supporting you to your next level experience and changes you are ready for.
When the ego or personality gets in the way, it is like a metaphysical door being slammed shut on what you have been calling forth.
Don't close the door! Take advantage of this time and energy to bring you forward and expand.
Join Kelly Ann, Energy Alchemist and Clairvoyant Healer, through a guided group journey and transformative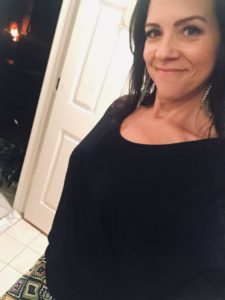 experience offering the healing, clarity, and expansion.
Inside a sacred field of energy, Kelly Ann will guide you through a meditation and energy clearing inviting you to connect deeply within and have access to the all knowing part of yourself.
The quantum field and energetic vibration you'll be guided to align with is where all possibilities exist – some you have yet to imagine!
What are you ready for? How good can you allow it to be?
This experience is in good alignment with you if:
:: you're feeling stuck in a cycle or pattern and ready for support through it,
:: you can sense there is something in your way and ready to release and up-level your energy and experience,
:: you are looking for clarity, guidance and direction on what is occurring in your life experience and how you can use it to support your healing and growth,
:: have been through some challenging times and want to clear the energy, and align with what is for your highest and best good,
:: feel wonderful and want to deepen your inner connection and expand your consciousness into all possibilities,
:: want to be a part of collective positivity, high vibes, and inside a sacred field and space of energy…
When two or more are gathered with positive intention and loving thoughts directed, anything and everything is possible in the way of healing and personal transformation.
Ready? Here are the details:
WHEN: Thursday, October 25, 2018
TIME: 7:00 – 8:30 pm
(please arrive on time or a bit sooner to get settled)
WHERE: 72 Center St, Southington, CT 06489
Phone: 860-919-3993
COST: $25 via PayPal –
(super low intro price! for a healing and experience at this level)
$30 cash at the door
(still wildly reasonable!)
BRING: If you'd like to be laying down, bring a blanket, pillow, yoga mat, eye mask – whatever you need for your comfort.
Chairs will also available.
Please do not wear perfume.
Questions?
Email Kelly Ann at hello at kellyanncory dot com
Connect and follow Kelly Ann Matuskiewicz on –
Instagram & Twitter: KellyAnnCory
Facebook
YouTube