When you release the barriers – control, expectations, negative thought patterns – you become available for quick shifts in your reality.

Many say they want quantum leaps but, they're not ready or available to let go of what currently is.

What's happening for you now is a choice – on some level.

💰 When I became aware I was subconsciously choosing lack because I was afraid I'd be abandoned, I worked on the abandonment piece (not the money) and my experience with money shifted (70% increase in the next quarter over the previous year).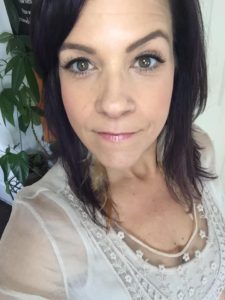 ❣️ When I became aware I was subconsciously choosing men who betrayed our relationship, I healed the traumatized parts of me (not try and change the man, make a fancy dating profile or change what I looked like) and who I attracted into my romantic life changed.

💃🏻 When I shifted many layers of my subconscious – deep unhappiness, trauma, betrayal, disconnect from self – I lost 100 pounds. I was choosing to have extra weight to protect myself (one of the many other reasons I held weight).

You see, it's not always a one to one.

If you're working on money stuff and it's not shifting, it's highly unlikely the lack and scarcity you experience is about money.

Same with launching your business, attracting love, and losing weight… it's rarely about the thing directly.

It's about the barriers you put up against it.

Are you ready to drop your barriers and go beyond what you've been choosing up til now?

Beyond Your Edge is a six week accelerated one on one private mentoring course for those who know there is something in the way and you're ready to clear it out and take a leap.

This is a highly intensive, high touch, intimate course for those who are ready for the change they've been holding off or feeling blocked to allow.
If this feels like you, message me to apply for your space and we'll discuss the details and ensure this course is a good fit.

Your investment for this six week private, one on one mentoring course is 1997.

Full pay bonus: One month free inside my membership group Mind Mastery: Unfuckyourmind. Your Grand Awakening (150).
Payment plans are also available.

www.KellyAnnCory.com/beyondyouredge
Doors close 6/30 or when the four remaining spaces are filled.