In this replay from a Facebook Live, I share about –
"Why your intangible (coaching, healing, readings) products aren't selling.
Chocolate Chip Cookies and Energy Healing, Mindset Coaching, Magic Mentorship, Tarot and Other Readings…"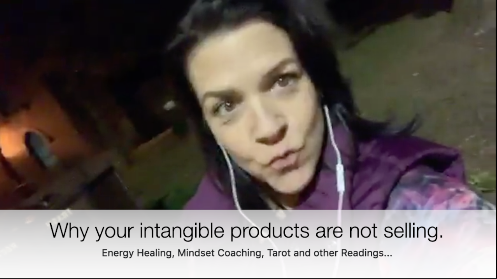 Hint: It is not by creating something new.
It's all within YOU.
I share key points in how to get out of the way and let yourself be seen, recognized, and reimbursed for your art, healing, message – Wild Genius and Gifts that come natural and easy to you.
Thanks for watching, commenting, and sharing. I love hearing from you.
Free gift for you on my website:
Be sure to subscribe and receive notifications for the newest uploads.
Listen to some of my other recordings on SoundCloud
Thanks again!
Kelly Ann