---
Are you willing to let yourself break to become? Here is a link to a video on the topic.
Yesterday I was asked to reflect on the question "How has your work evolved over the years?"
As I reflected, what immediately arose is the evolution comes from the depths I have been willing to go into my own being.  To discover who I am beyond this physical body.  To remember the deep truth of who I am and truth about this life.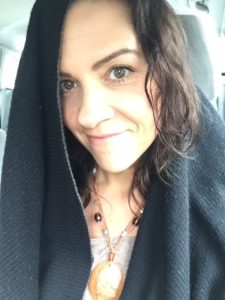 Through the years I have traveled into the hard, dark spaces, the trauma, the mind control programming, the pain, the discomfort, the heart break, abandonment, betrayal… And it has been so much more about the truth of who I am.
With the question, I reflected back to when I was taken into a really hard space…Last week, 2016, 2013, no, it was 2010, um no 2003… It has actually been my life's journey, the evolution of my soul to have been in dark spaces, hard times and come through trauma alive. 
From the start, I was being initiated and prepared to hold my hand out and be with another wherever they are in their hard space and guide the into remembering the truth of who they are.
I've danced with the dark, explored the light, and found balance in between.  I don't talk much about the pieces of my past because the past no longer exists unless I draw it forth.  It was what I agreed upon before entering this body. 
What matters most and my message to you is I've allowed myself to break and recreate from my own design.

 

And I come out better, stronger and more me.

 

Every single time.  And you can do the same.
I've released faulty structures and mind fuck programs that kept me from remembering the divine fucking miracle I am (we all are), the power I have within (no one can take away), the strength I have, the dream this life is, and my co-creative ability to design my experience.
For too long I looked outside myself to feel whole and worthy.  I racked up things (money, home, car, relationship, career) to prove my value.
That is where I see the false light and secret teachings are faulty – the ever elusive carrot just out of reach, running on a hamster wheel, never quite getting to the spaces promised upon, 'if you do this, then this will happen, and I have the golden ticket for you' bullshit.
It is only because the way it has been taught.  The carrot is possible. Living off the hamster wheel is available.  All the spaces you wish to feel and be are possible.  Just not how its been taught.
Spiritual paradigms, false light teachings are collapsing.

 

It is its own level of mindfuckery.
Everything is within but we have been taught the love, money, health, down the road goals once attained will bring the satisfaction and enlightenment you've been trained to seek.  Oh! and the guru is the one who has the codes for you that you can only attain from them.  Fuck that.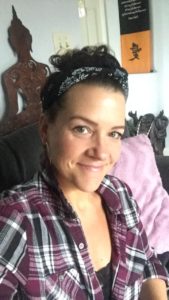 I am a healer, teacher, guide, alchemist, psychic, medium – whatever label you choose.  What I do is to guide YOU to see what is within YOU.  I've traveled the path myself – from inside, outside and around myself.  Those that promise that have something they can give you – false light. 
As a forecaster of energy and consciousness, I see all this who-ha crumbling. 
When it all crumbled for me in 2003 I thought I had royally fucked up my life. I was 33 years old (magic, master number) and it was one point in my life I consciously and reluctantly allowed myself to break and fiercely choose for myself.
Looking back now, it's like that point was the axis and my entire life surrounded it.  Through the following years it has been a continual discovery and uncovering.
Maybe it is just how I'm wired but, I'd rather dive in, rip the band-aid off and deal rather than take the path of a slow, painful suffering I see so many choose as they try and micromanage their break and discovery.
Breaking brings you in.

 

The prize inside the candy shell.

 

This journey beyond every break is very much worth it.
My life, my relationships, my health, my career… all very different – much better than eva! Because I knew deep within something more was available.  All that I experienced could have taken me down – I turned it around.   
And that is where, if you have followed my message, you've heard me say "create a life you love, you're the co-creator of your reality."
My own mind has searched what seemingly seems like a conflicting message.  How can I be co-creating this life that has had an underlying stream of pain, trauma, abuse, heartbreak, suicide, survival?  Why would I make choices to leave behind the stability of a partner, corporate career, steady income to take a path unknown?  How could co-creating my life and it not be all rainbows and unicorns?  (side note: you can have it ALL. #perspective)
I have questioned this enough to keep coming back to the consistent truth.
It is not what happens that makes you who you are – it is what you do with what is happening, who you allow yourself to become from it.

 

Your willingness and determination to remember – You are the prize within.

 

You are what you seek.
So, yeah, my work has evolved from the surface, poking through the cracks, to diving into the depths, and going BEYOND.
I can very much be with another pain, in their dark spaces, and ground very deeply into the truth for their remembrance of who they really are – beyond the pain, trauma, stories, mind fuckery.
And my work, where I guide others is not really all about the pain, trauma and darkness – that is a piece, an initiation, an invitation to choose. 
It is those pieces some must move through to remember the divine fucking miracle, power, gift, brilliance they are. 
It is where my journey has prepared me… to bring those who are ready to break – to become, to come back together by their own design.  Not mine, not some other's blueprint – yours, theirs. 
I'm not afraid of the dark.  I see too many linger there longer than necessary.  I see too many let the dark take them over.
I'm here to guide, those who are ready beyond the break and to remembering the prize they are.
And from that space, guess what? 
All the things you desire come to you. Because you remembered. 
In breaking you become a vibrational match to what is true, real and right for YOU.
Your soul is guiding you.  What you're going through is for you.  What you desire is within you.
Are you willing to let yourself break to become? 
Because, this is where I find most need support – creating that new life that lives in their heart and feeling empowered within themselves to know all is possible.