And, you don't know what it is?

Inside this video, I share how this is happening for you and three ways to move through it.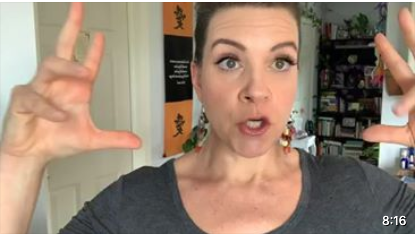 For those who want to know…

Here are the three ways… 

1. Believing something is in the way.

2. Not really choosing what you say you want.

3. Your mindset keeps going on the path of what could go wrong, how you can fail, how it won't work out. 
 
---
Storytime…

I had a client who was getting the runaround about her migraines. Doctor visits, checking hormones, checking food allergies… No answers.
Two plus decades of migraines and no change.
Migraines kept her from creating the life she wanted.
:: She was sick 3 days a week which made her unavailable to her family.
:: She wanted to build her own business but, never had enough energy.
:: She wanted more abundance but, her system could not handle any more.
She was sick, tired, and walking through life like a mummy.
She came to me because she was ready to move through what was in her way of creating the life she knew was possible.
Within 5 weeks (compared to 20+ years!) her migraines stopped AND she met the financial goal she set for herself in her business.
Are you ready to Make Big Magic in YOUR life too?